Guri Stark presents: Leonardo da Vinci, Renaissance Man
Sunday, January 6, 2019
•
29 Tevet 5779
2:00 PM - 4:00 PM

$10 for Temple Adat Shalom members
$18 for non-members
In this lecture, we will discuss one of the greatest artists and geniuses of all time — Leonardo da Vinci. We'll cover Leonardo's amazing mastery of all branches of art, together with his unquenchable curiosity that led him to research, design and invent a huge variety of topics from anatomy to the secret of flight to the motion of planets to war machinery — all of that hundreds of years before others. As usual, we'll discuss his complex and extraordinary life in the context of life in the 15th century, and along the way we'll put things in perspective of the history of Italy and the Renaissance.
Guri Stark is an artist, author, lecturer and high-tech professional (www.GuriStark.com). Mr. Stark, born and raised in Israel, graduated from Technion in Engineering and worked in executive positions in the high-tech industry (CEO, Vice President, Chief Marketing Officer). With his passion for art and music, Stark has been offering art lectures for over 10 years. His multi-media lectures offer a unique perspective by combining the artists' personal biographies, world historical events that influenced the artists and their position in the different art movements of the time.
Sorry, Registration has ended.
Share Print Save To My Calendar
Wed, March 20 2019
13 Adar II 5779
Today's Calendar
---
Friday Night
Erev Shabbat Service

: 7:00p
Shabbat Day
Morning Shabbat Service

: 10:00a
Upcoming Programs & Events
---
Taanit Esther & Erev Purim
View Calendar
The Sisterhood Gift Shop is Open
Mamaleh Mia! An ABBA Purim
Wednesday, March 20
7:00 pm
CLICK HERE to download order form for delicious hamantaschen home-baked by our Temple youth (Note: strawberry is no longer available)!
RESCHEDULED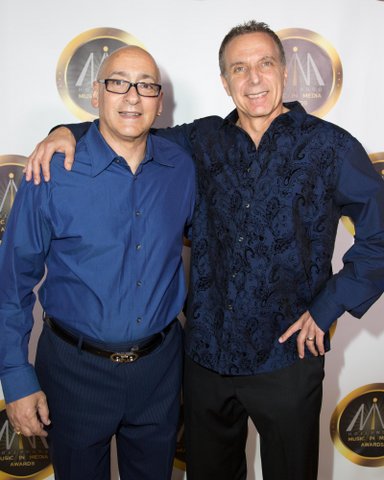 NEW DATE:
Saturday, April 13
7:30 pm
Join us as the hit songwriting team entertains us and takes us behind the scenes of their 25-year career together that includes two Academy Awards and numerous Golden Globe nominations and hit singles for Whitney Houston, James Ingram, Kenny Loggins, NSync, Rod Stewart and many others! Details here.
Volunteers Needed for TAS Kosher Grill at IsraelFest!
Sunday, June 2
11 am - 3 pm
VOLUNTEERS NEEDED
TAS will be the exclusive festival purveyor of tasty, juicy kosher steak sandwiches hot off the grill with all the fixings!
All proceeds from grill sales will be donated to TAS to support ongoing educational and music programs.
IsraelFest is sponsored by the San Diego Jewish Federation, and will take place at Liberty Station.
There will be two (2) four-hour shifts. Food preparation and grill experience a plus, but not required. You will need to be able to stand for an extended period of time.
Please contact Richard Stern at 619.895.1960 for more details or to volunteer.
TAS Mission Statement
Temple Adat Shalom is a welcoming, inclusive Reform Jewish community, within which Torah, friendship, tikkun olam, social justice, and education are central to our personal, spiritual, and communal growth.
Contact Us
Temple Adat Shalom
858.451.1200
Wed, March 20 2019 13 Adar II 5779