Beginning Hebrew with Keith Liker
Upcoming Sessions
1. Thursday, March 21, 2019
•
14 Adar II 5779
7:00 PM - 9:00 PM
Temple Adat Shalom, Classroom 10
2. Thursday, March 28, 2019
•
21 Adar II 5779
7:00 PM - 9:00 PM
Temple Adat Shalom, Classroom 10
3. Thursday, April 4, 2019
•
28 Adar II 5779
7:00 PM - 9:00 PM
Temple Adat Shalom, Classroom 10
4. Thursday, April 11, 2019
•
6 Nisan 5779
7:00 PM - 9:00 PM
Temple Adat Shalom, Classroom 10
5. Thursday, April 18, 2019
•
13 Nisan 5779
7:00 PM - 9:00 PM
Temple Adat Shalom, Classroom 10
6. Thursday, April 25, 2019
•
20 Nisan 5779
7:00 PM - 9:00 PM
Temple Adat Shalom, Classroom 10
7. Thursday, May 2, 2019
•
27 Nisan 5779
7:00 PM - 9:00 PM
Temple Adat Shalom, Classroom 10
8. Thursday, May 9, 2019
•
4 Iyar 5779
7:00 PM - 9:00 PM
Temple Adat Shalom, Classroom 10
9. Thursday, May 16, 2019
•
11 Iyar 5779
7:00 PM - 9:00 PM
Temple Adat Shalom, Classroom 10
10. Thursday, May 23, 2019
•
18 Iyar 5779
7:00 PM - 9:00 PM
Temple Adat Shalom, Classroom 10
Past Sessions
Thursday, March 14, 2019

•

7 Adar II 5779

-

7:00 PM - 9:00 PM

-

Temple Adat Shalom, Classroom 10
No previous knowledge of Hebrew required; learn to read and pronounce the Hebrew letters; learn some basic grammar and prayerbook vocabulary.
By the end of the course, you will be reading entire prayers and verses from Scripture, and will be ready to start to learn to read from the Torah. Regular attendance is necessary to receive the full benefit from the course.
Materials required: 3rd grade Hebrew Primer by Ruby Strauss, available on Amazon for $13.95. Bring this book on the first day of class with a pen/pencil and a notebook or notepaper.
There is no fee for this class, but Keith requests that you make a donation to TAS commensurate with the amount of time spent learning together.
RSVP to Keith A. Liker at 858.451.2288 or email ombuds@adatshalom.com.
Share Print Save To My Calendar
Thu, March 21 2019
14 Adar II 5779
Today's Calendar
---
Friday Night
Erev Shabbat Service

: 7:00p
Shabbat Day
Morning Shabbat Service

: 10:00a
Upcoming Programs & Events
---
Purim
View Calendar
The Sisterhood Gift Shop is Open
Mamaleh Mia! An ABBA Purim
Wednesday, March 20
7:00 pm
CLICK HERE to download order form for delicious hamantaschen home-baked by our Temple youth (Note: strawberry is no longer available)!
RESCHEDULED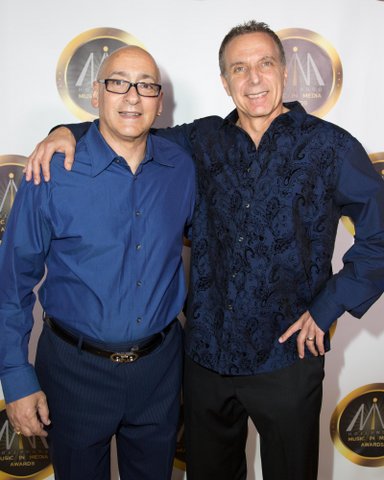 NEW DATE:
Saturday, April 13
7:30 pm
Join us as the hit songwriting team entertains us and takes us behind the scenes of their 25-year career together that includes two Academy Awards and numerous Golden Globe nominations and hit singles for Whitney Houston, James Ingram, Kenny Loggins, NSync, Rod Stewart and many others! Details here.
Volunteers Needed for TAS Kosher Grill at IsraelFest!
Sunday, June 2
11 am - 3 pm
VOLUNTEERS NEEDED
TAS will be the exclusive festival purveyor of tasty, juicy kosher steak sandwiches hot off the grill with all the fixings!
All proceeds from grill sales will be donated to TAS to support ongoing educational and music programs.
IsraelFest is sponsored by the San Diego Jewish Federation, and will take place at Liberty Station.
There will be two (2) four-hour shifts. Food preparation and grill experience a plus, but not required. You will need to be able to stand for an extended period of time.
Please contact Richard Stern at 619.895.1960 for more details or to volunteer.
TAS Mission Statement
Temple Adat Shalom is a welcoming, inclusive Reform Jewish community, within which Torah, friendship, tikkun olam, social justice, and education are central to our personal, spiritual, and communal growth.
Contact Us
Temple Adat Shalom
858.451.1200
Thu, March 21 2019 14 Adar II 5779