Action for Social Justice
Action for Social Justice

"Never doubt that a small group of thoughtful, committed citizens can change the world; indeed, it's the only thing that ever has."
--Margaret Mead

A critical component of the mission of Temple Adat Shalom is the pursuit of tikkun olam, repairing the world. We are actively involved in efforts to promote equality and human rights for all people, regardless of their faith, race, nationality, sexual orientation, gender identity, or disability. We are committed to finding ways to improve the lives of people in our community and leaving the world a better place for future generations. We do this through direct service to those in need, education and awareness, and advocacy.
Direct Service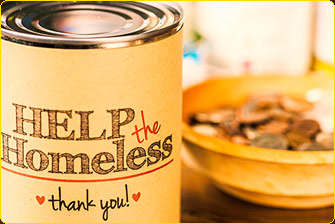 MITZVAH DAY MARCH 15, 2020
Mitzvah Day 2020 is a huge, Temple-wide event with opportunities for all ages to participate! Click here to volunteer for a project!
***
***
TAS volunteers work throughout the year to meet the needs of those in our community and beyond. This includes several food preparation and assistance programs, Mitzvah Day projects, and responding to urgent needs as they arise. To learn more about our Sisterhood direct service projects, click here.
Asylum-seekers at our border have an urgent need for assistance! If you are interested in helping, please click here for ways you can make a difference.
Education & Awareness
Working to promote social justice requires awareness and understanding of the needs of those facing hardships, discrimination, and other injustices. Thus, we seek opportunities to inform our congregation and the community at large about current social and environmental issues and what can be done to address them. Recent events have included presentations on transgender issues, climate change, and implicit bias, as well as dinners with recent refugees to the US.
Click here to read an article from the Jerusalem Post, "Climate Change is a Jewish Issue."
Advocacy
Achieving significant and sustained impact requires efforts to change the root causes of problems by working at the societal level. We need to let our voices be heard, and support the work of our elected officials and others working to implement change for the betterment of society. Recent activities have included promoting voter registration, participation in the Anti-Defamation League's Walk Against Hate, March for Our Lives walk against gun violence, and protests against separation of immigrant families. The advocacy work of TAS will align with the initiatives of the Religious Action Center of Reform Judaism (RAC).
Click here to be added to the distribution list for information on advocacy initiatives and events.
Fri, November 27 2020
11 Kislev 5781
Vote 2020: Ballot Review
Click here to download the video of the recent Ballot Review discussion, moderated by Jason Bercovitch, on October 4. Click here to download the Powerpoint slide presentation.
Social Action Resources
Connect with Our Favorite Resources Here:
Look up your local officials here
"The World Will Not be Destroyed by Those Who Do Evil, but by Those Who Watch Them Without Doing Anything"
---Albert Einstein
Today's Calendar
Erev Shabbat Service. ZOOM ONLY

: 6:00p
---
Friday Night
Erev Shabbat Service. ZOOM ONLY

: 6:00p
Upcoming Programs & Events
---
Erev Hanukkah
View Calendar
TAS Mission Statement
Temple Adat Shalom is a welcoming, inclusive Reform Jewish community, within which Torah, friendship, tikkun olam, social justice, and education are central to our personal, spiritual, and communal growth.
Fri, November 27 2020 11 Kislev 5781