Sisterhood Interest Groups
Sisterhood Interest Groups
Join for the fun, stay for the friends--
Join a Sisterhood Interest Group!
Our Mission: Finding friendship through shared interests.
Here is your opportunity to bond with a small group of sisters while enjoying your favorite activities. Sisterhood Interest Groups (SIGs for short) are individual clubs that meet regularly and allow you to spend quality time doing what you love with like-minded ladies. While you must be a Sisterhood member to join, the cost for dues is just $10 per SIG for the entire year. (Note, many groups, such as cooking and movies, incur costs associated with the activity over and above the cost of dues.)
Join a SIG that's accepting new members!

Movies
We see a different movie each month at a nearby theater, and discuss it over lunch or snacks afterward.
Meeting time: Usually the 2nd Sunday of the Month, with the movie usually starting around 11AM

How to join: Contact Marlene Garstang

Home: (858) 673-5600

Email:

mgarstang@san.rr.com
Book Club
Monthly book discussion led by various members throughout the year.
Meeting Time: 2nd Tuesday of the month at 10AM in Suite A, Temple Adat Shalom
How to join:

Contact Leslie Morrison

Home: (858)485-7428

Cell: (619)540-2626

Email: 1Teach@san.rr.com
Women's Torah Study
An informal study group with lots of interesting discussion! There is no charge for this group.
Meeting Time: 4th Tuesday of the month at 10AM

How to Join: Contact Gerry Voit

Home: (858)451-3988

Email: govoit@aol.com
Mah Jongg
We are currently starting a new Monday afternoon group, but Mah Jongg is so popular, that when one group is full, we try to start a new one. Generally, our Mah Jongg groups are for all levels, and for ladies who don't want to take the game too seriously. However, if you want a hard-core group, we can start one! Participants rotate houses and have snacks!
How to join: contact SIG coordinator Diane Hillman
Cooking
Meets once a month, various dates at members' homes.
How to join: contact Robin Halter

Start a SIG!

We have several groups that are currently full including: Cooking,Mah Jongg (2 groups), and Movie Gals (who watch videos in someone's home each month). We are also looking into a Bridge Group. If you wish you could be in one of these groups, or have another idea for a group, YOU CAN START YOUR OWN! All you need to start a SIG is a contact person (you, for instance) and an idea. I'll help you solidify it, advertise it, and get it up and running. The possibilities are endless. Start a group for knitting, scrapbooking, or bowling—anything that YOU want to do that you think other ladies might want to do along with you!
To start a SIG, contact Diane Hillman, SIG Coordinator: Email : Diane Hillman
Wed, April 24 2019
19 Nisan 5779
Today's Calendar
---
Upcoming Programs & Events
---
Chol Hamoed Passover
View Calendar
Understanding Homelessness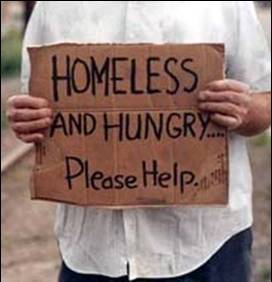 Saturday, April 27
11:30 am
Join us for brunch and a presentation by leaders of Interfaith Community Services about homelessness. Please RSVP for the brunch no later than April 25.
Sign up for the brunch, and see more details by clicking here.
Bubbie's Bakery Taking Orders NOW!
Order your favorite pastries and challah made with our Jewish Food Festival recipes! Details available here.
Singles' Chavurah Dinner
Saturday, May 4
6 pm
If you're interested in meeting other single congregants, join our new Singles' Chavurah for dinner at Miguel's Cantina. Details, and RSVP info available here.
The Sisterhood Gift Shop is Open
Volunteers Needed for TAS Kosher Grill at IsraelFest!
Sunday, June 2
11 am - 3 pm
VOLUNTEERS NEEDED
TAS will be the exclusive festival purveyor of tasty, juicy kosher steak sandwiches hot off the grill with all the fixings!
All proceeds from grill sales will be donated to TAS to support ongoing educational and music programs.
IsraelFest is sponsored by the San Diego Jewish Federation, and will take place at Liberty Station.
There will be two (2) four-hour shifts. Food preparation and grill experience a plus, but not required. You will need to be able to stand for an extended period of time.
Please contact Richard Stern at 619.895.1960 for more details or to volunteer.
TAS Mission Statement
Temple Adat Shalom is a welcoming, inclusive Reform Jewish community, within which Torah, friendship, tikkun olam, social justice, and education are central to our personal, spiritual, and communal growth.
Contact Us
Temple Adat Shalom
858.451.1200
Wed, April 24 2019 19 Nisan 5779