Jewish Learning Resources
Jewish Learning Resources
Online Resources
Interfaithfamily.com is a webzine with an array of helpful information for interfaith couples and their families, including extended families.
Reformjudaism.org is the website for the Union for Reform Judaism, providing a wealth of information answering just about any question you might have about Reform Judaism. Here is a link to URJ resources for interfaith families. Here is a link to URJ resources for those considering conversion to Judaism.
MyJewishLearning.com provides a wealth of information on just about anything you'd like to know about Judaism, Jewish life, Jewish culture, or Jewish history.
Recommended Reading
"The Jewish Home" (revised edition) by Rabbi Daniel B. Syme. Explains the "whys" of Jewish holidays, traditions, life cycle events, ritual and practice.
Inside Intermarriage: A Christian Partner's Perspective on Raising a Jewish Family by Jim Keen. Practical advice and solutions for how to give a child a clear Jewish identity while maintaining a comfort level for both parents.
Mingled Roots: A Guide for Grandparents of Interfaith Children by Sunie Levin. Based on the advice of rabbis, priests, ministers, grandparents, and interfaith couples, Levin offers grandparents productive ways of sharing their Jewish heritage in appropriate ways that will not cause tension with their intermarried children.
Mon, February 18 2019
13 Adar I 5779
Today's Calendar
Israeli Dancing for Beginners

: 6:00p
Israeli Dancing

: 7:00p
---
Friday Night
Erev Shabbat Service

: 7:00p
Shabbat Day
Upcoming Programs & Events
---
Purim Katan
View Calendar
Israeli Art Show and Sale
Thursday, February 21 through Sunday, February 24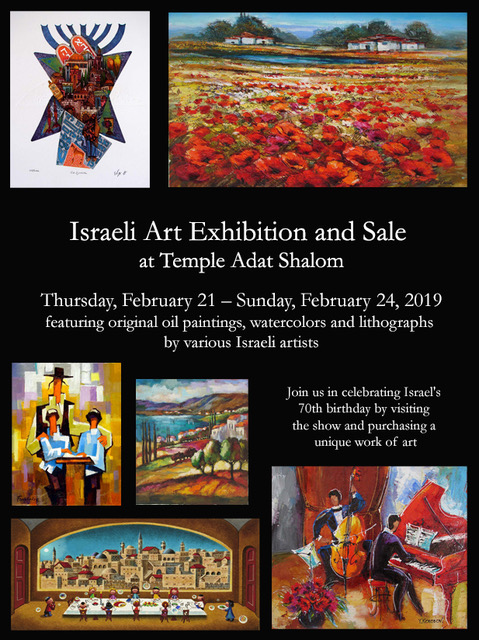 Rabbi Abraham Joshua Heschel and "Radical Amazement" with Rabbi Wayne Dosick
Sunday, 2/24
2:00-4:00 pm
Rabbi Dr. Abraham Joshua Heschel zt"l was a modern mystic, who saw the world through eyes of wonder, awe, and radical amazement. He brought the World of Spirit into contemporary Jewish consciousness through his God-centered teaching, writings, political activism, and personal magnetism. Rabbi Dosick will tell stories about Dr. Heschel's life, and journey into his profound legacy through source-texts, chant, and spiritual inspiration.
Singer Songwriter Events presents: An Evening with Allan Rich & Jud Friedman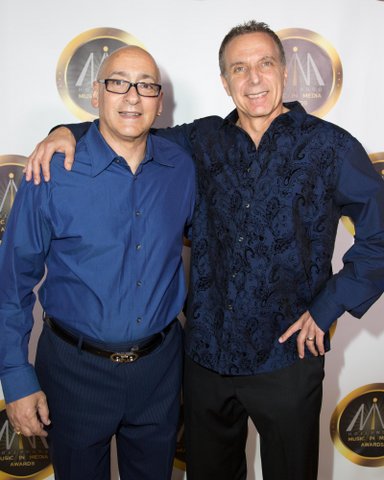 Saturday, March 2
7:30 pm
Join us as the hit songwriting team entertains us and takes us behind the scenes of their 25-year career together that includes two Academy Awards and numerous Golden Globe nominations and hit singles for Whitney Houston, James Ingram, Kenny Loggins, NSync, Rod Stewart and many others! Details here.
The Sisterhood Gift Shop is Open
Mitzvah Day
Sunday, March 3
11:15 am - 3 pm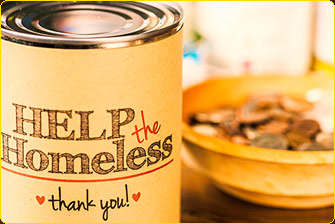 How many mitzvahs can one congregation do in a day? Find out on March 3! Click here for more details.
TAS Mission Statement
Temple Adat Shalom is a welcoming, inclusive Reform Jewish community, within which Torah, friendship, tikkun olam, social justice, and education are central to our personal, spiritual, and communal growth.
Contact Us
Temple Adat Shalom
858.451.1200
Mon, February 18 2019 13 Adar I 5779