Chavurot, or Small Groups
A chavurah is a small, informal group of families, couples, or individuals who share common interests. The group meets together on a regular basis and each group defines its own goals. It is an easy and informal way to develop close, wonderful relationships and thus support the Temple. The word Chavurah or Chevreh comes from the Hebrew word chaver, meaning friend. One of the benefits of Temple membership is that only Temple members are eligible to be matched into a Chavurah.
Click here to download a Chavurah Application (or pick one up at the Temple office). After you fill out an application providing information about your interests and desires for your chavurah, the Chavurah Committee will put you in touch with other congregants of similar interests. For more information, please contact our Chavurah Chair by emailing chavurah@adatshalom.comor leave a message in the Temple office (858.451.1200).
Fri, January 18 2019
12 Sh'vat 5779
Today's Calendar
Erev Shabbat Service

: 7:00p
---
Friday Night
Erev Shabbat Service

: 7:00p
Shabbat Day
Morning Shabbat Service

: 10:00a
Upcoming Programs & Events
---
Tu BiSh'vat
View Calendar
Israeli Art Show and Sale
Thursday, February 21 through Sunday, February 24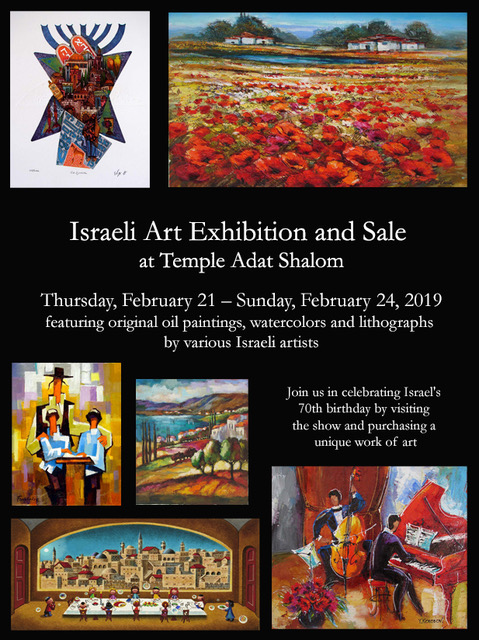 Junior Choir
The Sisterhood Gift Shop is Open
Mitzvah Day
Sunday, March 3

How many mitzvahs can one congregation do in a day? Find out on March 3! Watch this space for more details.
TAS Mission Statement
Temple Adat Shalom is a welcoming, inclusive Reform Jewish community, within which Torah, friendship, tikkun olam, social justice, and education are central to our personal, spiritual, and communal growth.
Contact Us
Temple Adat Shalom
858.451.1200
Fri, January 18 2019 12 Sh'vat 5779