Bubbie's Bakery
Bubbie's Bakery
San Diego Jewish Food Festival PASTRIES – Bubbie's Bakery
This is your chance to enjoy some of the many desserts and Challah that were so popular and yummy at the 2017 San Diego Jewish Food Festival. Black & White Cookies, Rugelach, and Freda's Walnut Chocolate Chip Brot can now be ordered online or through the Temple office, for pick-up at Temple Adat Shalom.

Black & White Cookies: Individually wrapped— $2 each
Soft, cake-like cookie with vanilla and dark chocolate icing
12 Rugelach per package—Package is $10
Crescent shaped pastry with cinnamon, nuts, raisins, apricot jam
12 pieces of Freda's Walnut Chocolate Chip Brot per package—Package is $10
A toasted nut and chocolate cookie, similar to biscotti

One-pound loaf of Challah---$6 per loaf
Homemade braided egg bread, an essential part of the Sabbath dinner.
ORDERING
All online orders can be picked up on the following preset dates. No cash sales day of pickup, and no sales at the door.

Orders must be submitted at least 1 week in advance of the pickup date. Please select which date below that you would like to pick up your order, and click the date to place your order.
Sunday May 5, 12 to 3pm (Order by April 28)
Thursday May 9, 4 to 7 pm (Order by May 2)
Tuesday May 14, 4 to 7 pm (Order by May 7)
If you cannot pick up your order on your pre-assigned date, you can pick your order up on the next fixed date. If none of the dates work, contact us at info@adatshalom.com for a special pickup.
Order pickup will be at Temple Adat Shalom, 15905 Pomerado Road, Poway, CA 92064 across from Sprouts. Pick up will be on the North side of the Temple at the kitchen door.
Wed, April 24 2019
19 Nisan 5779
Today's Calendar
---
Upcoming Programs & Events
---
Chol Hamoed Passover
View Calendar
Understanding Homelessness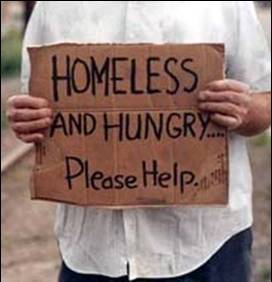 Saturday, April 27
11:30 am
Join us for brunch and a presentation by leaders of Interfaith Community Services about homelessness. Please RSVP for the brunch no later than April 25.
Sign up for the brunch, and see more details by clicking here.
Bubbie's Bakery Taking Orders NOW!
Order your favorite pastries and challah made with our Jewish Food Festival recipes! Details available here.
Singles' Chavurah Dinner
Saturday, May 4
6 pm
If you're interested in meeting other single congregants, join our new Singles' Chavurah for dinner at Miguel's Cantina. Details, and RSVP info available here.
The Sisterhood Gift Shop is Open
Volunteers Needed for TAS Kosher Grill at IsraelFest!
Sunday, June 2
11 am - 3 pm
VOLUNTEERS NEEDED
TAS will be the exclusive festival purveyor of tasty, juicy kosher steak sandwiches hot off the grill with all the fixings!
All proceeds from grill sales will be donated to TAS to support ongoing educational and music programs.
IsraelFest is sponsored by the San Diego Jewish Federation, and will take place at Liberty Station.
There will be two (2) four-hour shifts. Food preparation and grill experience a plus, but not required. You will need to be able to stand for an extended period of time.
Please contact Richard Stern at 619.895.1960 for more details or to volunteer.
TAS Mission Statement
Temple Adat Shalom is a welcoming, inclusive Reform Jewish community, within which Torah, friendship, tikkun olam, social justice, and education are central to our personal, spiritual, and communal growth.
Contact Us
Temple Adat Shalom
858.451.1200
Wed, April 24 2019 19 Nisan 5779